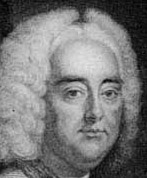 You will want to be part of New York City's most popular Holiday Season music event, the 41st annual Handel's Messiah Sing-In at Avery Fisher Hall on Tuesday, December 16th. Sing under the direction of 18 outstanding New York choral conductors, enjoy 4 of the National Chorale's favorite soloists, and perform as part of an exciting audience-chorus of 3,000 singers!

The Sing-In, created and produced by the National Chorale and its parent organization, National Choral Council, gives New Yorkers, residents of the metropolitan area and visitors to the city a unique opportunity to sing the best-loved of Handel's choral masterworks in one of the world's great concert halls.

The Sing-In is looked forward to each year by a wide spectrum of singers and music lovers: high school choirs which come to sing (many for the first time) in one of the world's great concert halls, adult members of New York's many amateur choruses, professional singers (on a busman's holiday), and people who used to sing in all types of choirs (and miss it).

The audience, a chorus of 3,000 voices, comes from all parts of New York City, from throughout New Jersey, Long Island, Westchester, the Hudson Valley, Connecticut, and from as far away as Europe and Asia. What do they all have in common? They come to sing together with other choral singers and they love it.

The New York Times reports: "They came to sing at Lincoln Center…some trained, some untrained, and united only by a need to sing and a love of good music. For a few brief and joyful hours, the generation gap was crossed and individual voices discovered that they had become a community. The occasion belonged to the audience."

On stage there are 4 fine soloists from the National Chorale's season roster, 18 of the most distinguished choral conductors in the metropolitan region, a virtuoso organist at the mighty Avery Fisher Hall concert organ as accompaniment, and, most important, the audience-chorus, 3,000 strong. And what a chorus it is! The audience is a great mix of sopranos, altos, tenors and basses. Wherever you sit, there will be a voice like yours near you, singing your part with you.

Hearst News says: "It's a shower-singer's dream. You are in a grand concert hall. At the podium is a conductor in white tie and tails. You sing in full voice and a chorus of thousands helps you fill the theatre with a beautiful sound. That dream comes true for anyone able to get in to the Messiah Sing-In at Lincoln Center." And the Daily News reports: "I went singing with the neighbors. Maybe that's what's wrong with the world. People don't sing enough, especially together. People who sing together have to tune in. At Lincoln Center's Avery Fisher Hall everybody listened and sang…they believed in song."

You're invited to join the chorus and celebrate music and singing on December 16th. The opportunity comes just once a year. Don't miss it!
MEET THE SOLOISTS

JEE HYUM LIM, returning to the National Chorale, has appeared in concert and opera throughout the United States, Europe and Asia. • US performances include New York City Opera, Lyric Opera of Chicago, the Spoleto Festival USA, and the opera companies of Seattle, Boston, Austin, Atlanta, Chautaqua, Kansas City, Minnesota, Virginia, and Opéra Français NY among many others. • She has appeared in London's Royal Albert Hall, in Zagreb, Croatia, with Dublin's Lyric Opera, and in Seoul, South Korea

JENNIFER RODERER, alto, who debuts with the Chorale, has sung with New York City Opera, Los Angeles Opera, Opera Company of Philadelphia, Washington National Opera, Lyric Opera of Chicago, Seattle Opera, and Santa Fe Opera. • She has appeared in concert with the Los Angeles Philharmonic, Sarasota Opera, Virginia Opera, New York City Ballet, American Symphony Orchestra and Teatro Colón in Buenos Aires.

MATT MORGAN, tenor, returning to the Chorale's series after performing in Orff's Carmina Burana, has sung with New York City Opera in Haroun and the Sea, Platée, Capriccio, and 11 viaggio a Reims, Fort Worth Opera, Pittsburgh Opera, National Opera Company, North Star Opera, Portland Opera, Pensacola Opera, Nevada Opera, Skylight Opera, Pittsburgh Symphony Orchestra and the Bard Music Festival.

DERRICK PARKER, bass, debuting with the Chorale, has sung with the National Symphony Orchestra, San Francisco Symphony, Houston Symphony, Atlanta Symphony Orchestra, and the Dallas Symphony. • He has also sung with Houston Grand Opera, Chicago Opera Theater, Fort Worth Opera, Palm Beach Opera, Opera Theatre of St. Louis, Orlando Opera, the Scottish Opera, Cape Town Opera and Wolf Trap Opera.
MEET THE MUSIC DIRECTOR

MARTIN JOSMAN, Music Director of The National Chorale, is one of the nation's leading vocal conductors. He has conducted more than 1,500 concerts at Avery Fisher Hall, Carnegie Hall, throughout the New York area and across the United States. He regularly conducts an extensive repertory of choral/orchestral masterworks, as well as opera and operetta. He has presented United States premieres of rediscovered Baroque, Classical and Romantic era masterpieces, and a wide range of contemporary music, including premieres of works commissioned by the Chorale for its Lincoln Center series.

In addition to leading 41 seasons of concerts and Messiah Sing-Ins at Fisher Hall and Carnegie Hall, Mr. Josman has conducted concerts at Boston's Symphony Hall, the Seattle Opera House, the Philadelphia Academy of Music, Orchestra Hall in Minneapolis, Boettcher Hall in Denver, St. Louis' Powell Hall, Symphony Hall in Phoenix, the Eastman Theatre in Rochester, Symphony Hall in Tulsa, the Chautauqua Amphitheatre and the Saratoga Performing Arts Festival.

Martin Josman has toured the United States with the National Chorale, and conducted the company in 19 summer seasons of Festival of American Music Theatre concerts at Lincoln Center's Damrosch Park. The Chorale season also has included Concerts for Young People, programs of historic American music, and vocal-instrumental chamber music series. He was music director and conductor for the ABC Television 90-minute tribute to President John F. Kennedy, and for the PBS-Channel 13 special, "Bach and His Sons: the Overwhelming Legacy", broadcast on more than 250 TV stations across the United States. Mr. Josman has also served as amember of the Choral Panel of the National Endowment for the Arts.